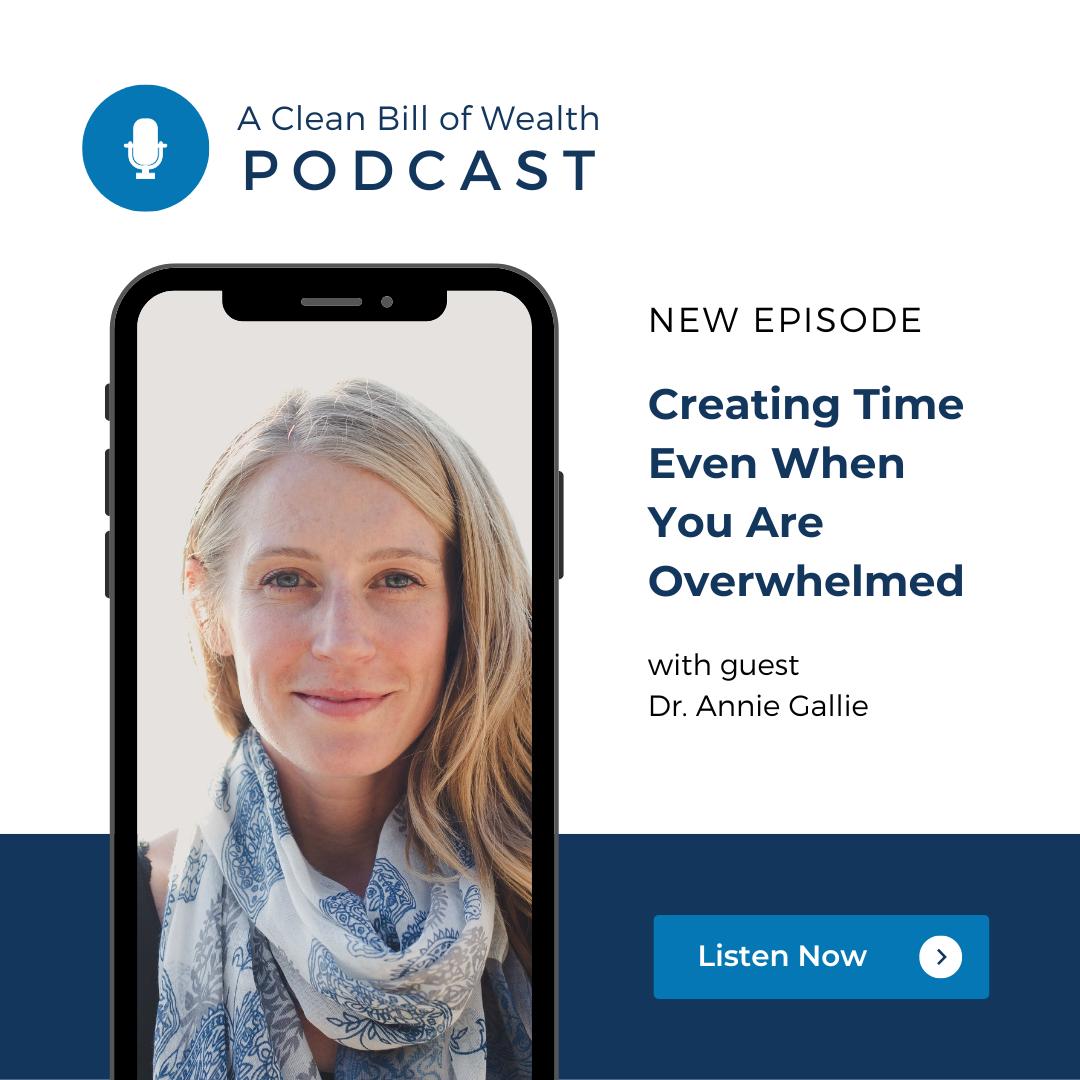 I'll admit that often times get stuck in a trap around time. That I don't have enough for the things that matter most to me.
But... I also wonder... "Well isn't that the way it has to be?"
Thankfully Dr. Gallie is a masterful life coach and in this episode she'll help you start to crack the code on how to shift the story around time. 
Annie is a practicing physician with a passion to help high achievers stop feeling overwhelmed so they can go after what they truly desire (and have fun doing it).  One of the main obstacles that she sees her clients struggle with is lack of TIME.  She helps her clients reframe how they think about time by showing them how to create time instead of trying to "find" time amidst their busy schedules.
She's also holding a workshop Sunday August 14th around how to create time during which you will learn how to:
Create more time, now. Not when you buy that new calendar, but now

Understand where and how you can create more time

Help to manage expectations with yourself and your partner in regards to time
Annie is a practicing family physician in Calgary, Alberta and a trained life coach through The Life Coach School.  She is married with two small kids and a quirky dog.  When she is not exploring with her family in the forest, you may find her making muffins (very popular in her house) or cooking with her family. 
Be sure to listen to this episode and register for the event at www.galenhelpsdocs.com/marriage