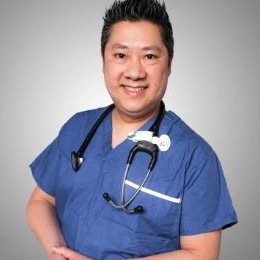 One day Dr. Tran had a brutal wake up call around his finances. He took a look at his portfolio and saw it had been languishing for a decade, not even keeping up with inflation. 
Done with the hands-off approach, he decided to educate himself around all things finance and dive deep into the reality of physician financial planning and corporations. 
Out of this self-discovery he created the podcast "How's My Financial Health, Doc?" where no financial topic is too taboo AND he is the President of the Canadian Physician's Pension Plan. 
Join me and Vu as we tackle subjects like: 
- Can physicians create their own pension?
- How much should you outsource and how much should you figure out on your own?
- Is there black-and-white financial advice for physicians, or is it more complex than that? 
To learn from one of the top physicians in Canada when it comes to financial literacy, be sure to give this episode a listen.
To check out Vu's podcast and programs go to: www.financialhealthdoc.com/