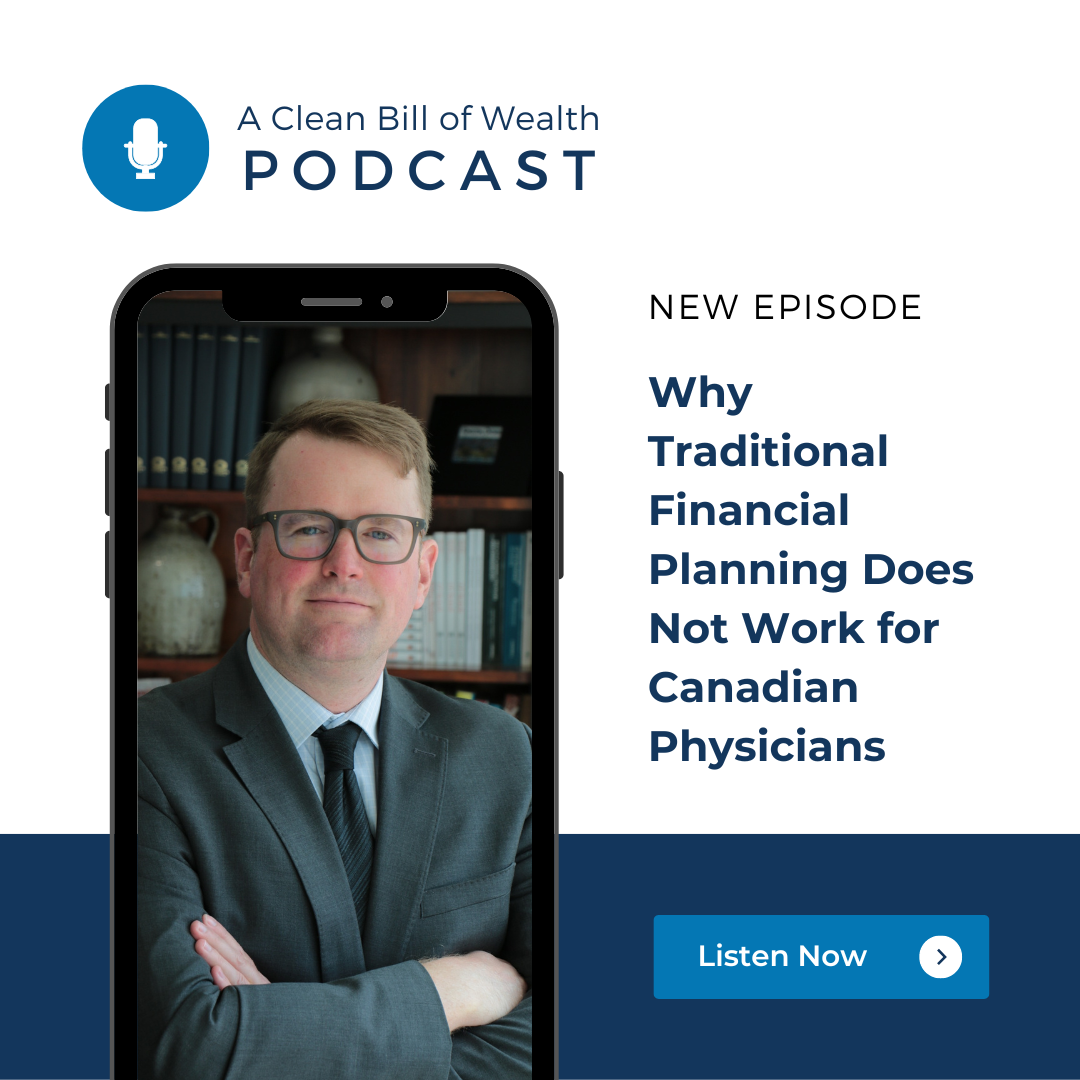 Welcome to my first solo episode!
I talk about why traditional financial planning does not work for Canadian physicians. 
I have a private Facebook group specifically for Canadian Physicians and I opened up a poll in there asking which concepts people wanted me to cover. 
The ones that rose to the top were
- Paying off debt or investing
- How to make the most of my corporation
- Whole life versus term life insurance
- How to create my own pension
I will cover those, but realized before I do, it's very important to understand why so much of the advice out there does not apply to the reality of the Canadian physician. 
The main reason is because of the corporate structure. Most physicians I meet are incorporated or should be incorporated. This adds a layer of complexity that makes simple questions now more complex.
Once a physician is incorporated, a whole new slew of questions arises. How much should I pay myself and how? Should I retain earnings in my corporation? How can I invest inside of my corporation in a way that is tax efficient?
I will cover these topics in future episodes, but first this episode is all about framing financial advice in a way that works for physicians. 
If you have any questions about the work I do, or would like to schedule a no-obligation call to see if you are a good fit for my services, go to: www.galenhelpsdocs.com